Osnaburg Township Cemetery's
Cemetery Sexton
Ryan Shearer
Office: (330) 488-0235
Cell: (330) 933-8063
If requested, leave a message
we will return your call as soon as possible.
Prepayments
We offer the ability to residents and nonresidents for prepayment of opening and closing of the grave(s). This prepayment locks in the price and protects you from future rate increases.
| | | |
| --- | --- | --- |
| | | |
| | | |
| | | |
| Deed Transfer on Burial Lot | | |
| Opening or Closing Burial Grave | | |
| Opening or Closing Cremation | | |
| Opening or Closing Infant | | |
| Opening or Closing Oversize Grave | | |
| Disinterment or Reinterment | | |
Township Maintained Cemeteries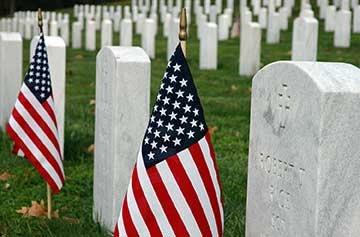 Township Cemetery Regulations
No person may discharge any firearm or have possession of any firearm within the cemetery grounds except for use during military services, Memorial Day or Veteran Day observations, or use by law enforcement personnel.
No person shall wrongfully take, remove, or convert to their use any property within the cemetery without the owner's consent or make any excavation therein without first obtaining the permission of the cemetery sexton.
No person may wrongfully obstruct or blockade any driveway or pathway within the cemetery or wrongfully damage or destroy any property.
No person may drive any motor vehicle over five miles per hour within the cemetery. Such motor vehicle must confine their travel to established roadways except where the cemetery sexton expressly authorized such trips elsewhere.
No person shall disturb the dignity, peace, and quiet of the cemetery by using excessive noise or boisterous and unruly conduct within the limits of the cemetery.
No person shall enter or leave the cemetery except through established gateways provided. No person may allow any animal to run at large in the graveyard.
No person may loiter at any time nor be in the cemetery without permission of the cemetery sexton between the hours of sunset and 6:00 a.m.
No person may use the cemetery grounds or any road therein as a public thoroughfare nor drive any vehicle in or upon the cemetery grounds except for legitimate purposes relating to the regular use of the cemetery.
Concrete or steel vaults of a design approved by the township trustees are required for all burials other than cremations.
No trees or vines may be planted, nor may fences be erected. The Township reserves the right to remove any tree, shrub, vine, plant, or flower which may become unsightly, dangerous, or not in keeping with the landscape design of the cemetery.
All monuments and markers shall be set true to line and grade. The lot owner is responsible for any failure to abide by this regulation and shall pay for any charges or damages.